Greg Dabney, Vice President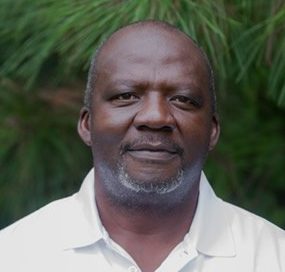 Title: Director of Underground Services
Summary
Greg has over 30 years of experience in the electrical utility industry and was one of the first employees hired at Infratech over 23 years ago.  Greg was instrumental in the early days of Infratech as the Company's key operational person driving the business.  He is an expert in Horizontal Directions Drilling and other services provided the utilities and is a pro-active manager who is looked upon as getting things done and has earned the respect of his crews and his customers
Career
Greg served in the Army from 1974 to 1986.  He completed Airborne Training and then joined 5th Special Forces Group.  Greg was also involved with the reclamation of the Grenada Island in 1983 after the US Invasion to rescue the students that were being held by Cuban Forces.
Greg Started his career in the private industry as a groundman with the Public Works Commission (PWC) in Fayetteville, NC in 1986.  He later transitioned to FlowMole/Utilix Corporation in Atlanta as a helper in the new field of cable replacement using Horizontal Directional Drilling (HDD) methods to install underground facilities.  In a short period of time he worked his way up to Area Manager and was responsible for operations in five states with approximately 100 employees under his charge.  In 1994, Greg joined Infratech Corporation as an Operations Manager and is now the Director of Underground Services.
Over the years Greg has had numerous responsibilities at Infratech and is now the lead in the recruitment of subcontractors in critical regions throughout our areas of operations to join the team to help service our customers. 
Greg has developed long lasting relationships with our customers and vendors and was very much involved in formulating the Infratech Mission Statement, Vision, and Code of Honor along with many of the operating procedures that are still in use today.