Michael Schrier, Equipment Manager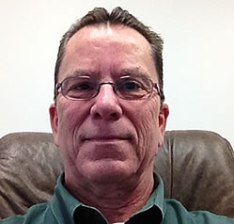 Title: Equipment Manager
Summary
Michael is the Equipment Manager at Infratech with 30 years of experience in fleet and equipment management. His extensive knowledge is invaluable when it comes to acquisition & disposal of equipment, life cycle management, utilization and optimization and SOP development. Mike also ensures that policies, procedures and legal requirements are adhered to in order to maintain a safe and reliable environment for the crews in the field. His competence in building solid relationships with vendors lowers cost and saves time.
Career
Mike joined Stock Building Supply, one of the nation's largest suppliers to the professional contractor, in 1982 and was promoted to Senior Fleet Manager shortly thereafter. He was responsible for over 2000 fleet assets in eleven states. He also developed a comprehensive Maintenance Tracking System that reduced administrative man hours and documentation.
In 2009, Mike became an Independent Consultant for the same company. He helped manage the implementation of their SLS Logistics/GPS system and assisted with fixed asset management.
Mike joined Infratech in 2013 where he has been instrumental in establishing policies and procedures for the management of the fleet. He specifies and acquires vehicles and equipment and also takes care of appraisals and disposals. In the strategic dimension of his job, Mike is an active participant in the capital planning and budget preparation processes.
Mike's contributions keep Infratech's fleet and equipment in prime working order, which allows the field staff to concentrate on our customers' needs.