William Whitehead, Regional Vice President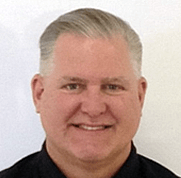 Title: Regional Vice President, Florida
Summary
William is an experienced Senior Operations Manager with more than 30 years in the Utility Contracting Industry, including Electric, Gas, Telephone, Fiber Optic, Water and Storm Drainage. He is an expert at growing his areas of responsibility through cost control, efficiency and a skillful team and relationship building.
William is extremely safety conscious and takes a no nonsense approach to safety compliance. Putting a premium on keeping his teams safe results in strong loyalty. William has been instrumental in working with senior company leadership to develop best practices for many policies and procedures for safe, productive and profitable construction operations.
Career
In 1984, William joined Utilx Corporation a utility contractor based in Lakewood, New Jersey. During the next 20 years he worked in various levels of the operation. After being promoted to Director of Operations he was asked to transfer to Florida to develop and grow a small non-profitable operation. He expanded Florida operations into the company's largest and most profitable operation.
In 2003, William joined a local General Contractor in his home town of West Palm Beach, Florida who performed underground utility, environmental and general contracting work. As the General Manager, he worked directly with the owner and implemented policies and procedures which resulted in lowering incident rates by 30%. He also played a key role in increasing billing and collections efficiency, which helped improved the overall financial health of the company.
William joined Infratech in August of 2012 and took charge of Florida operations. In his current role of Regional Vice President he is responsible for the safety, productivity and profitability for all company operations in the state of Florida, currently including FP&L, Duke Energy and KUA.
 Certificates
William values the importance of staying on top of latest industry trends and technology through continuing education. He has participated in many courses and seminars during the course of his career, including:
HBDI (Herrmann Brain Dominance Instrument)
Management Development Training, including Dale Carnegie Leadership Training for Managers
Safety Training courses and Job planning seminars
High Voltage Electrical Safety Training
Defensive Driver Training and Alcohol Awareness for Supervisors